3 March World Birth Defect Day
Mar 4, 2017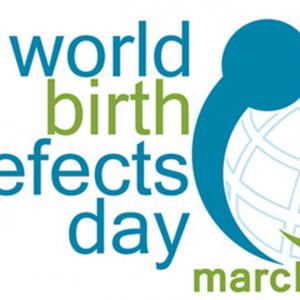 Kyrgyz Alliance of Civil Society together with the Ministry of Health and National Center of Mother and Child Welfare with support of UNICEF marked the World Birth Defect Day in Bishkek. Members of the Parliament, Coordinator of SUN Movement in Kyrgyzstan and Director of NCMCW opened the event. The MP Alfiya Samigullina emphasized that birth defects were the causes of 18 % of infant mortality and 26 % of disability rates among children under 18.
The main message of the event was "Birth defects are preventable". The event included quiz, where participants answered questions on birth defect prevention measures: quality nutrition, fortified flour, iodized salt, antenatal care, vaccination, quitting smoking and alcohol. Guests had an opportunity to check their blood pressure levels, body mass index and the level of blood glucose.
Students of the Kyrgyz State Medical Academy and Bishkek Medical College adorned the evening with the dance. Everyone joined the dance that consequently grew into the flash mob.
Adults and children took selfies with hashtags: "We support healthy Kyrgyzstan", "We support nutritious food", "We support fortified flour", "We support folic acid and iodisation", "We support iodized salt", "We support vaccination", "We are against tobacco", and "We are against alcohol".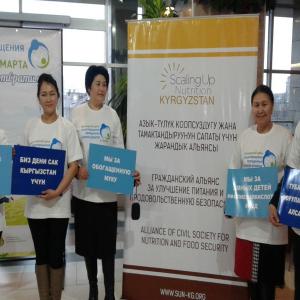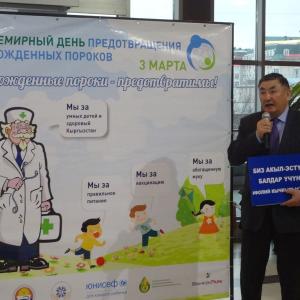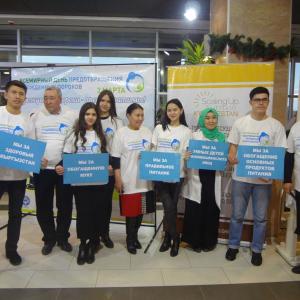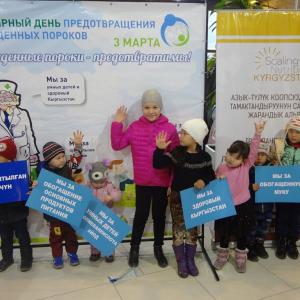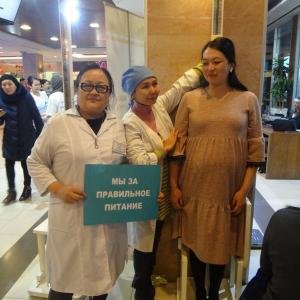 ---